Ebates: Changing Financial Fates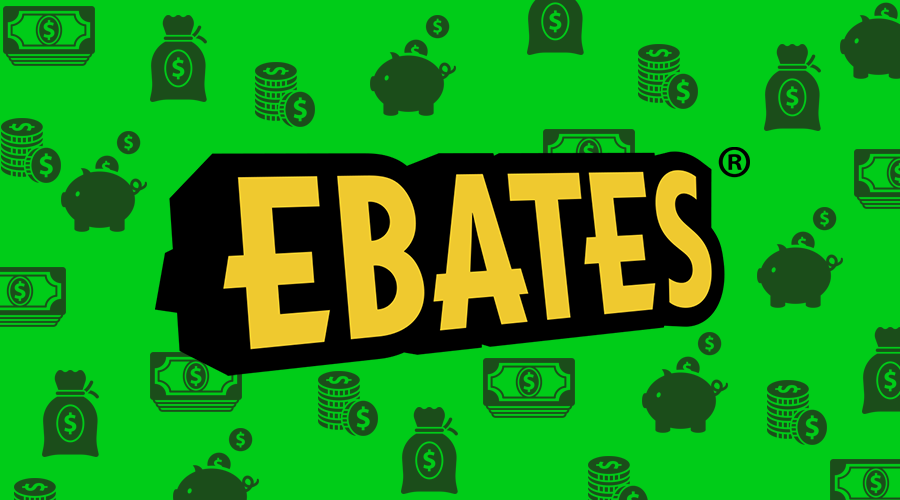 There are so many softwares and websites that offer various coupons and cash back these days, that there is literally no valid reason to pay full price for anything ever. With a bit of financial finagling, you can save hundreds, if not thousands, of dollars per year, and if you stack up these various offerings, much like the tastiest baconiest club sandwich you've ever had, you can save even more. I have tried several of these sorts of services and I can say confidently that Ebates is by far the best, easiest, most accepted, and most reliable cash back service.
$10 Sign Up Bonus
Just for signing up - for free - you are given a free $10.  That is like being handed two free hot and ready pizzas just for walking into Lil Caesar's, except you get this free money from the comfort of your chair at home just by moving your fingers a little.  And I am not exaggerating by this money being literally delivered to you because...
At $15 Your Money is Automatically PayPal'ed
By far one of the coolest things about Ebates versus other services is that when your cash back balance hits $15.00, the service automatically emails you, sets up a PayPal transfer and sends you your cash back money, without you having to request it or worry about if you will ever see that money (a constant worry and problem historically with cash back services). In a few months, I have already received several of these successfully, straight to my bank account.
Earn $50 Bonus for Friend Referrals
You earn $5 for every friend you refer, which in and of itself is amazing, as that is essentially a free foot long from Subway for sending some emails. More gloriously, you can earn a $40 bonus when two of the friends you referred join and each make a purchase.  That is an insane amount of money for helping your friends and family save and make money. What I'm getting here is that we are all making money.
Smartphone App for Phone Shopping
Another nifty point is that Ebates has an app so that if you are doing some shopping online on your phone while you're out and about, you can still earn that cash. You are not tied to using this on just your one desktop computer at home, or just the computer at work. You can add this extension to your browser and log in and use it across as many computers as you want AND use it on your smart phone. Can you say #convenient? They are literally helping you make money, more often and more easily.
Desktop Notifications Option
Some people hate this sort of thing, but depending on what it is, I like having apps and services give me notifications for extra high cash back and promotions, so that then if there is something I have been eyeing to shop, but sort of holding off, that extra cash back can suddenly allow a purchase to fit into my budget. The rates on Ebates are already really good as far as I'm concerned, but then when they have promotions bringing it up to 12%-18%, that is some significant savings on whatever it is you are buying. Either way, it is super nifty to be able to choose to be alerted of these extra high sweet savings.
Why WOULDN'T You Use It!?
By just choosing to do a bit more of your shopping online, and scoping out various websites that have the same products and seeing which ones have the highest cash back, you can save yourself hundreds, if not thousands, of dollars per year on stuff you would already be buying. Don't be a chump and pay full price, there is literally no excuse for that caveman nonsense. Ebates is free money and also makes shopping online a little more of a satisfying adventure when you scope around and find the thing you want to buy on a website with the highest cash back. Get it today, you will not regret it!